Not just tech.. quick and easy breakfast ideas for the working week
Getting back into the office routine can be tough after months of working from home and eating breakfast, lunch and dinner whenever suits! Remembering to eat or pack a healthy meal before a full day in the office can be the last thing on your to do list however it is so important to be prioritising your nutrition at this time… and always! 
We thought we'd present you with something slightly different on the blog this week and share some of our top quick and easy recipes for on the go breakfasts that will make your mornings a real treat!!
Easy Overnight Oats
Ingredients:
45 grams of rolled oats
125 ml of your milk of choice
2 tablespoons of yoghurt of your choice
A squeeze of honey or drizzle of maple syrup (sweetened to your tastebuds)
A teaspoon of cinnamon or any other spices you enjoy
Any fruit you have indoors
Any nuts, seeds or toppings you like!!
The night before serving add the oats, milk, cinnamon, yoghurt and sweetener into a bowl or container and stir until they are combined. (If you want to add in any fruit at this stage it will soak with the oats and give them a nice fruity flavour- this is the same for stirring in any nut butters.)
The next day loosen with a splash of milk, and add your favourite toppings!! I like to use berries, pumpkin seeds and mixed nuts
Enjoy!!!
Eggs and vege:
Ingredients:
2 eggs
2 handfuls of spinach
1 large tomato or a handful of mini tomatoes
1 spring onion or 1/4 of a red onion
Basil
Salt, pepper and any seasoning of your choice
Chop up your tomato into slices or halve your cherry tomatoes and season
Dice your spring onion or your red onion
Place a pan on the heat and spray with olive oil
Crack your eggs in the pan, sprinkle with salt and pepper and leave for 2-4 minutes ( how long you leave your eggs on depends on your personal preference- if you like your egg yolks runny take your pan off the heat when the egg whites turn opaque after a couple of minutes)
Dish up your eggs on a plate, give your saucepan a wipe down and place it back on the heat
Cook your tomatoes and onions for a couple of minutes, turning the tomatoes when they are starting to brown
Whilst this is cooking place your spinach in the microwave and heat for 30 seconds
Dish up your vege alongside your eggs and finish with some sprigs of basil, season to taste.
Yoghurt, Granola and fruit:
Ingredients:
Yoghurt of your choice (try to opt for one that is low in sugar- I tend to use 0 percent fat Greek yoghurt)
A squeeze of honey or drizzle of maple syrup
Cinnamon
45 grams of your granola of choice (Picking a granola that is low in sugar and is crucial to keeping this breakfast healthy! Some supermarket options are often loaded with added sugar so make sure you read the label before making any purchases. Opt for one that is sweetened with honey, date syrup or any other natural ingredients! It is also very easy to make your own!)
Any fruit of your choice
Sprinkle of chia seeds, flax seeds and any other toppings of your choice!
In a bowl at 2-3 tablespoons of your favourite yoghurt and add your sweetener
Stir through the sweetner and add a teaspoon of cinnamon to taste
Pour over your Granola
Top with your favourite fruit, nuts and seeds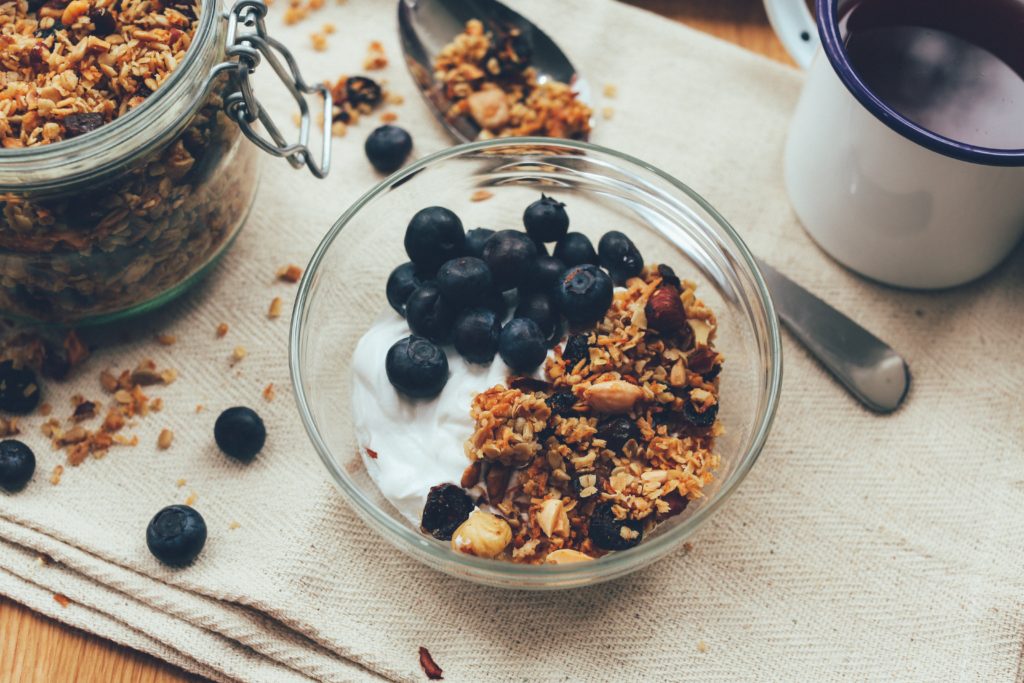 Breakfast Wrap:
Ingredients:
2 tsp of seasoning of choice- chipotle paste, garlic, herb mix etc
2 eggs
1 tsp of oil
100 grams of spinach or kale
10 cherry tomatoes , halved
½ a small avocado sliced
1 wholemeal tortilla wrap , warmed
Whisk together your eggs and seasoning in a jug and add some salt and pepper
Place a large frying pan on the heat and add your oil
Add in your spinach or kale and tomatoes
Cook until your spinach is wilted and the tomatoes have softened then push everything to one side
Pour the beaten egg into the cleared half of the pan and scramble.
Prepare your wrap on a plate and layer everything into the centre of your wrap, top with the avocado, then wrap up and eat immediately.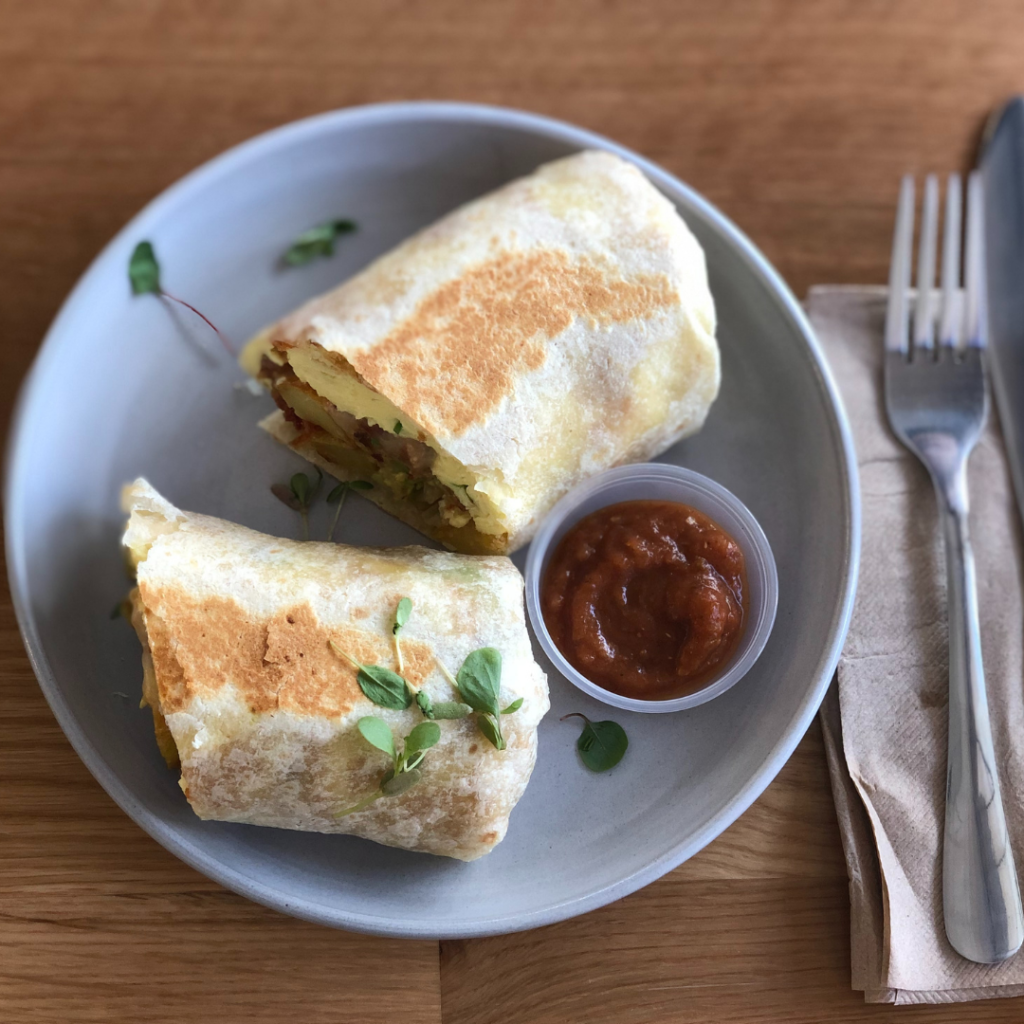 About Sureline
Sureline Communications Ltd is an innovative, full-service IT solutions specialist, providing bespoke and reliable products and support. Sureline takes a flexible, customer centric approach to the deployment of technology solutions. We provide trusted technical advice and exceptional levels of personal service to guarantee that projects of any size meet objectives. AGILIS Mobile is the extension of this innovative product portfolio which offers tailored business mobile solutions.
More information
Website: www.sureline.uk
Twitter: https://twitter.com/surelineit
LinkedIn: https://www.linkedin.com/company/sureline-communications-ltd/